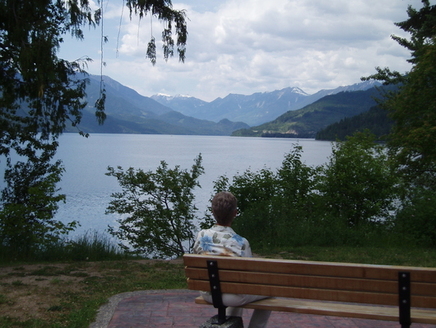 The International Selkirk Loop has an additional six regions to explore called "Super Side Trips".  These additional six areas  will take you from the main route and loop you back again, taking in new sights, communities and attractions. If you were to explore each of these you would add a total of 507 miles / 817 km to your trip.  The main Loop's route in Idaho, Washington and British Columbia totals 280 miles.
Click on the drop menu or search by "type" to access particular information, miles and map for each Super Side Trip.
Please allow a minimun of and a half day to one extra day for each of the Super Side Trips.  The main Loop route can be comfortably driven in 2 days.
Washington Super Side Trips:
Flowery Trail – Little Pend Oreille: 80 mi / 129 km
Idaho Super Side Trips:
Lake Pend Oreille – Kootenai River: 112 mi / 180 km
South Lakes: 60 mi / 98 km
Idaho / British Columbia Super Side Trip:
Orchards Galore: 50 mi / 80 km
British Columbia Super Side Trips:
North Kootenay Lake – Silvery Slocan: 110 mi / 177 km
Rivers, Dams & Mines: 95 mi / 153 km