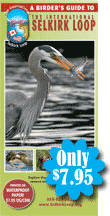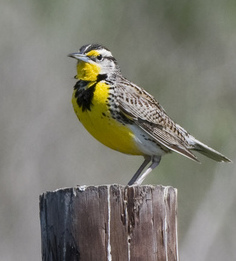 Welcome to a prime vacation destination for birders! Lying within the Pacific Flyway, the major north-south route of travel for migratory birds in the Americas, the International Selkirk Loop offers bird watchers an extra incentive to visit and make a vacation of it.
The Loop is a 450 km/280 mile National Scenic Byway and All-American Road that encircles the Selkirk Mountains, a frontal range of the Rocky Mountains in northeast Washington, northern Idaho and southeast British Columbia.
Following river and lake valleys through these snow-capped granitic peaks, the Selkirk Loop hosts more than three dozen identified birding sites to explore, including three national refuges, with over 250 species of birds.
Here are special resources for birders:
Take a virtual tour of our 40 identified birding sites. Click for our virtual birding map.
Get it in print. Our "Birder's Guide to the International Selkirk Loop" is an excellent map and guide, printed large format in full color on waterproof paper. It includes descriptions of all biriding sites, GPS coordinates, facility information and more, for only $7.95. Click to order it.
Check out our companion website with more information and maps for your Two Nation Birding Vacation.
Get a checklist. Size up the species you can see around the Loop with our free Birding Species Checklist. Click to download it.
Get a common species list. The Kootenai National Wildlife Refuge — one of three around the Loop — provides a common species list. Click to download it.
Read an article about birding on the Selkirk Loop in Birdwatchers Digest. Click to read it.
While our rich birdlife is a prime attraction for birders, a birding vacation on the International Selkirk Loop offers many other varied eco-tourism and cultural experiences.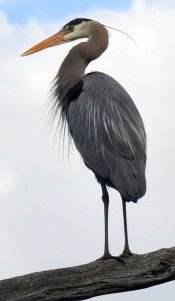 As you travel around the Loop you'll discover a variety of beautiful mountain and valley landscapes and ecosystems — from rolling grasslands to towering mountain peaks and alpine vistas, to lush valley bottoms girded by pristine rivers and streams, to renowned wetlands and dense green forests. You can explore all of these ecosystems, each providing unique habitat for a variety of bird and wildlife species.
A Code of Birding Ethics:
Respect private property; do not trespass.
Stay on trails and avoid disturbing habitat.
Observe and photograph birds without disturbing them.
Never chase or flush birds.
Walk slowly and stay concealed.
Do not use recordings to attract birds.
Share birding ethics by word and example.
Please explore this website to learn more about the International Selkirk Loop … and learn more about why a visit to the Loop can make such a terrific "Two-Nation Birding Vacation."