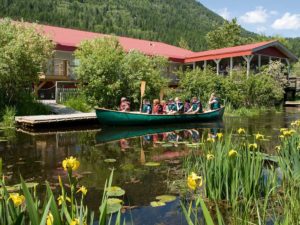 The Kootenay-Columbia Discovery Centre offers wetland education and awareness programs at the Creston Valley Wildlife Management Area  – a 17,000 acre internationally recognized wetland habitat.
The Centre is open seasonally from May to October offering guided canoe and walking tours and special events and programs.
The Kootenay- Columbia Discovery Centre Society works to promote environmental and cultural awareness in the Kootenay-Columbia region through the development and operation of a vibrant ecotouism Centre for education, conservation, science and research in the Creston Valley.