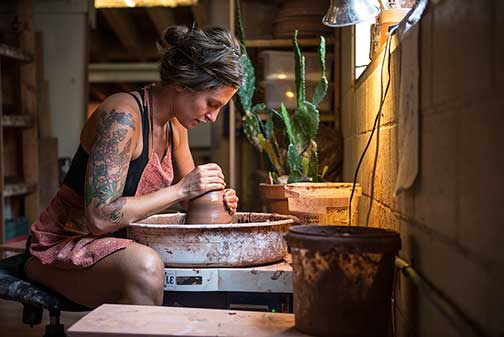 Local arts and crafts can be found at virtually every community along the Selkirk Loop. Be sure to check out the fine businesses below to help you decide what you want to see and where you want to visit. The "Tours" tab will identify which of the businesses offer tours of their facility while the "Artists in Action" tab will point out where you may watch artisans create a work of art right before your eyes. From weavers to potters to broom makers…they are all here.
You also don't want to miss the numerous "Art Walks" around the region. The area's of Sandpoint, ID, Creston, Castlegar and Nelson, BC all have art walks. Check each communities "Calendar of Events" during the summer months of July and August to take a tour.
Several communities offer theater performances and concerts that even the largest communities will envy. The Loop is home to many talented people, so take the time to visit them while you are here and take home a piece of art.