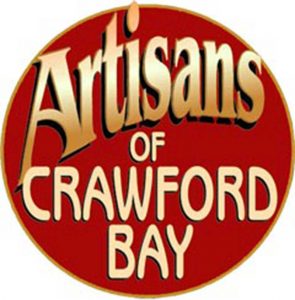 We are a group of talented craftspeople who all work in Crawford Bay, British Columbia, Canada, a little hamlet along the East shore of Kootenay Lake. Find us 80 km north of Creston, near the ferry landing (free!) and 40 km to Nelson.
We are blacksmiths, broommakers, potters, weavers, copper enamelists, wood carvers, jewelers, and wizard makers and artists. You can watch most of us at work in our studios, and learn about our various crafts. We are looking forward to another busy year, and we hope you'll come and visit us.
We are all open every day from May to October, and some of us are open during the winter months.