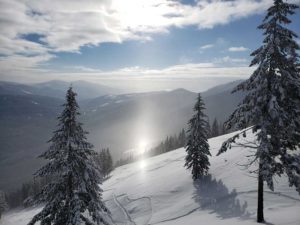 This alpine ski area is a hidden gem in the Kootenai National Forest. Ski Magazine declared it "the best lift-assisted powder skiing in the U.S." Adventurous souls who do make the trek to Turner will undoubtedly be rewarded with some of the best skiing in their life — and so much more.
This volunteer run ski hill is open Friday – Sunday. Check us out!

You can also rent the
ENTIRE
mountain!  Ski the freshest powder, enjoy no lift lines, and kick back with your friends in the lodge.  Shoot us a message to learn how!