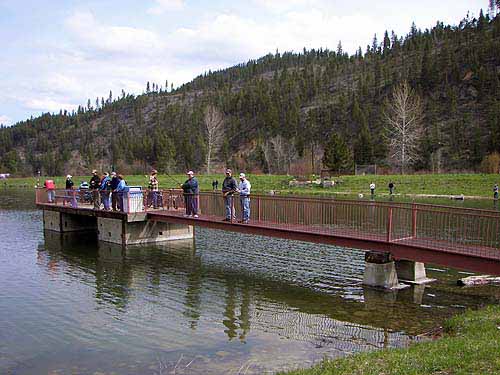 The City of Troy, Montana is a community in Northwest Montana that has the destinction of being the Gateway to Montana and lowest in elevation. Nestled between mountains and along the banks of the Kootenai River, with plenty of wildlife and scenic views to enjoy. The Troy community offers an abundance of recreational opportunities.
Troy is a full service community with a full range of ammenities. Troy is on the Selkirk Loop's Lake Pend Oreille – Kootenai River Super Side Trip.
From simply hiking outdoors, walking to stay in shape, snowmobiling in the winter months, camping, nature trails, boating or rafting on the Kootenai river, bird watching, and of course plenty of fishing year round!
Visit Roosevelt Park along the banks of the Kootenai River and walk along the serene 2 mile paved bike path.  The park has a fishing pond, picnic tables, boat launch and you can even rent a yurt nestled among the trees on the rivers edge of the Kootenai River. Perfect for fishing just outside your door, or to simply enjoy an adventure of rafting, canoeing, or kayaking the Kootenai River!
Sorry, no member's found.