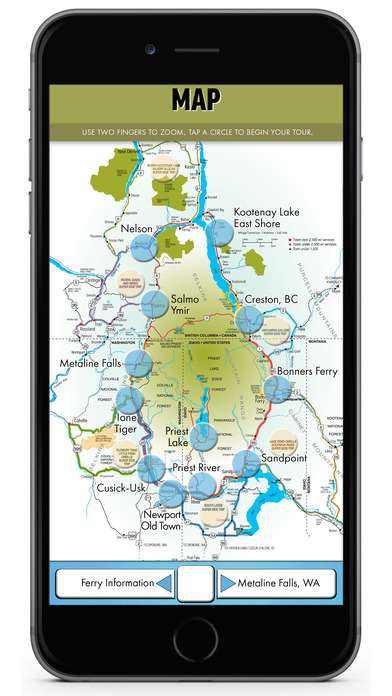 It's EASY to get our NEW Mobile App!  Click on the appropriate image below to find out more information and download our new mobile app.
Discover awesome beauty at every turn of the
International Selkirk Loop
, our outstanding 280-mile/450 km scenic drive encircling the spectacular Selkirk Mountains of Washington, Idaho and British Columbia. Play on crystal clear rivers and lakes amid snow-capped peaks and abundant wildlife. Find charming towns filled with fascinating history and things to do. Travel quiet byways with car, bike or motorcycle. It's North America's only multi-national scenic drive!
Our interactive app contains information, map, ferry schedule, border crossing information and tons of things to see and do along the way. You'll discover the wonderful surprises that await you around every corner!