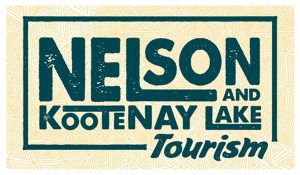 Arts + Culture + Heritage
Come see, hear and feel it for yourself. Visit two of the world's best little arts towns, Nelson and Kaslo, where music, theatre and contemporary art thrive alongside the Old World craftsmanship of jewelry, textiles, steel and stone.
Got an eye for sculpture, painting and portraits? Nelson's Touchstones Nelson Museum of Art and History, Oxygen Studio and The Craft Connection are amongst the city's can't miss venues. During our famous summertime Art Walks, and throughout most of the year, exhibits hang in businesses all over town. Kaslo's Langham Cultural Centre and the village's artisan studio collective are only a few of the lakeside community's gallery spaces well worth a browse.
Located halfway between the stadiums and concert halls of Vancouver and Calgary, it's not unusual to see some of North America's best up-and-coming acts on an intimate stage or nightclub anywhere in the Nelson Kootenay Lake region. Nelson's Capital Theatre offers both contemporary and traditional performances featuring internationally renowned artists, nationally touring companies and west coast favourites
Dine from any part of the world, tip a glass, take a cooking class or visit the Nelson Brewing Company or Oso Negro coffee roastery to see our local fare made first hand.
Travel back to simpler days, at one of the hundreds of heritage stops in Nelson Kootenay Lake – Kaslo's SS Moyie, the Nelson Courthouse and City of Nelson Fire Department Museum, by guided walking or driving tour.
Learn a new art skill for yourself at a course offered at either the Kootenay School of the Arts or Selkirk College's numerous craftsman workshops.
Or plan your holiday around one of the region's many celebrations—including Kaslo Jazz Summer Music Festival, The Queen City Cruise, Kaslo May Days and Logger Sports, the Kootenay Coldsmoke Powder Festival and Shambhala.
Awaken your sense of nostalgia…and energize your spirit.  Experience a rare blend of celebrated outdoor adventure, arts, culture and history — all nestled between the sublime peaks and pristine wilderness of the Purcell and Selkirk Mountains.  It's more than you can imagine.