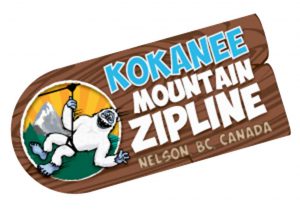 If you're looking for an exhilarating outdoor experience, a tour with Kokanee Mountain Zipline might be just the thing.
The new zipline attraction on the North Shore features a series of six — count them, six — lines on which thrill seekers zoom through the forest canopy of ponderosa pine, fir and hemlock until bursting out into the open sky hundreds of feet above the tree tops.
Looking down, Kokanee Creek appears as a blue and white ribbon snaking through the dense green forest which seems more like 500 to 600 feet (152 to 183 m) than the 300 feet (91 m) that it is. Staring down, the tree tops look like green pipe-cleaners sprouting from the earth, the similar view you get when flying low in a helicopter.
But you're not on your own. Well-trained guides are there to take care of everything so you don't have to. From getting snug into a full-body harness to attaching equipment to the steel cables, you will glide from one station to the next.