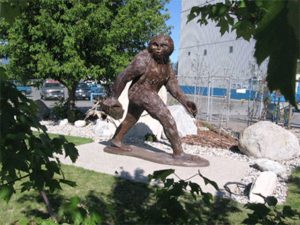 Please Note: Remodeling – No Tours until Summer 2022
Visit Columbia Brewery's Kokanee Beer Gear Store.  A retail store that carries a large selection of unique Kokanee collectables and clothing for both men and women. Don't miss the opportunity to take some Kokanee gear home with you after your brewery tour! For details about booking tours, call (250) 428-9344.
Tour Schedule
Tours leave from the Kokanee Beer Gear Store
Tours take 30 minutes – 1 hour
Mid May – Mid October
Open Monday – Friday
Tours leave at 9:30, 11:00, 1 :00, 2 :30 Pacific Standard Time
July and August
Open 7 days/week
Monday – Friday: Tours leave at 9:30, 11:00, 12:00, 1:00, 2:00, and 3:00 pm
Weekends and Statutory Holidays: Tours leave at 9:30, 11:00, 1:00, and 2:30
Note: Packaging Departments are closed on weekends and holidays.
Off Season – Call for Appointment
Other Information
Closed-toe shoes must be worn.
Please NO High-Heel Shoes!!!
There are several flights of stairs on the tour, and alot of walking, inside and outside the brewery. Please dress appropriately for the weather.
The brewery is not wheelchair accessible. Those in a wheelchair are welcome to relax in the Kokanee Beer Gear Store, while their group takes the tour.
Tours run on a first come, first serve basis.
Maximum group size is 25 people, for larger groups please contact us to arrange a tour.
Tour cost: $5 for ages 19 and over, children are FREE!
It's a good idea to show up for your tour a few minutes early, to get yourself signed in and equipped with safety glasses and appropriate footwear.
It is unlawful to serve alcohol to minors. Drinking age in British Columbia is 19 years of age. You may require proper identification to obtain a beer sample
Smoking, eating, drinking or gum chewing are not permitted during the tour.