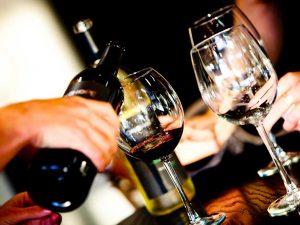 In downtown Sandpoint, an award-winning winery and tasting room, wine bar, and shop with gifts for home, garden and life. Live music on weekends. Contact us and make arrangements to take a tour of the winery and see how these award winning wines are made (couple days notice required).
In addition to wine we also serve food out of our Bistro Rouge cafe with appetizers, lunch, dinner, and other plates and specials.
Don't miss our annual Pend d'Oreille Winery Harvest Party every September!
Sunday: 10a-5p Brunch Served 10a-3p
Monday-Tuesday: 11a-6p Wine & Gift
Wednesday-Friday: 11a-9p Dinner Service 4p-9p
Saturday: 11a-9p Lunch & Dinner Service
Member Info
301 Cedar St, Ste 101
Sandpoint Idaho 83864
USA
Phone: (208) 265-8545
Toll Free: (877) 452-9011
Fax: (208) 265-8548
Email this business
Visit Website