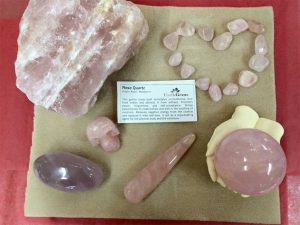 Located downtown Creston, Gold 'N' Treasures & Gift Shop is known as the #1 Gold Panning and Mining supplier in B.C. Come in and see everything we have to do with Gold Panning, Mining, Jewelry, Ammolite, Lapidary equipment and Rock Tumbers. If we don't have it in stock we will find it for you from one of our suppliers.
Visit our new boutique gift shop! Jewelry, Himalayan Salt Lamps, Products, Gems, Crystals and More!
For more information, drop us an e-mail or call Gold 'N' Treasures.